About Birch Hill Bookkeeping
Birch Hill Bookkeeping & Consulting is actually the second bookkeeping firm that Jim Hill has started. Back in 1977, Jim moved from Massachusetts to Wolfeboro, New Hampshire, to become a "Note Teller" in the then Wolfeboro National Bank. After a year or so in that position, as well as being trained to operate the bank's bookkeeping machine (this is before the use of computers) and actually being responsible for balancing the bank on a daily basis, he was promoted to the position of Head of Accounting. Further, as the bank had reached$30,000,000 (thirty million dollars) in assets, as required by the Federal Reserve rules, the bank had to operate its books on the accrual basis, rather than cash basis as it had been. Jim was appointed to head the task force to do that turnover.
At the same time, there were some small businesses in Wolfeboro who had hired Jim to perform bookkeeping services for them. It was a struggle to balance the work-time at the bank, along with working nights and weekends with clients.
The opportunity came for Jim to purchase a computer (a Digital Equipment Corporation Desk Mate) and he went into self-employment on a full-time basis. The first company was called Granite State Business Services.
Clientele grew and Jim purchased a small building in downtown Wolfeboro and moved the business to that location. He added staff and two more computers. (Oh the days of 8 inch floppy discs ….).
One large client needed staffing for a period of two years, so Jim went to work there on a full-time basis, keeping some of his smaller clients and closing Granite State Business Services.
After the two year contract ended, Jim went back to being self-employed and opened Birch Hill Bookkeeping & Consulting. With clients in the States of Massachusetts, New Hampshire, and Maine,Jim keeps reasonably busy in his business of
bookkeeping and consulting. He has contract people available as needed, and works closely with three different CPA firms.
You can often find Jim on the road, laptop securely in his briefcase, along with his companion dog, Samantha. He works out of his home in Moultonborough, New Hampshire; on his boat (somewhere on Lake Winnipesaukee); or at the various offices of his clients. And yes,Samantha travels with him (she's a Registered Service Dog).
Jim was born and brought up in the Braintree, Massachusetts area. His parents bought a summer home on an island in Lake Winnipesaukee in the mid-1950's, and so the family summered there each year. Jim learned to swim, water ski, and to operate a boat early in life and, in fact, had a boat of his own before having a driver's license!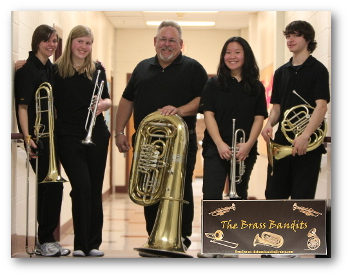 He also has been involved in music most of his life. A piano was in the living room of his parent's home, and Jim started banging on it as a child. While in the 4th grade, he doubles his musical abilities. He joined the school band, playing the trombone and began taking lessons not only in the trombone, but on the piano, too. In addition, he was active at his church, singing in the youth choir.
As he matured, he added instruments to his playing skills. Some of them include the pipe organ, the baritone horn, the Sousaphone, and thetuba. In fact, Jim plays most of the bass brass instruments from Soprano Trombone to the Tuba, along with the piano and organ. Mostrecently, he was the Tuba player in a Brass Quintet known as the Brass Bandits.
Growing up summers on Lake Winnipesaukee caused Jim to appreciate the beauty of the area, and he determined that he would live in the area at some point of his life. He moved to Wolfeboro, New Hampshire in 1977,and to Moultonborough in 1991. He took a short leave of absence from the Lakes Region by moving to Nashua in 2004, but returned to Moultonborough in 2012. He hopes to settle and stay in Moultonborough.
He loves the Lake. He has a boat on which he can spend the night (kept in a boat yard on the Lake), which he and Sam (and invited friends) have been known to cruise parts of the Lake during the warmer months.Jim also has a canoe and a kayak. Sam thoroughly loves riding behind Jim in the kayak, trying to catch the water as it flows by. She wears her life jacket, too!
Photography is one of Jim's hobbies, and he has been fortunate enough to snap some special pictures over the years.
Educationally, he holds an Associate of Science degree in Business Administration with an emphasis in Management; a Bachelor of Science degree in Business Administration with an Accounting Major; and several certificates in Theology Studies. Further, he continues his accounting and income tax education on an annual basis by attending seminars and webinars of interest with an eye on staying abreast of the many changes in the accounting/bookkeeping field and the changes in the Federal Income Tax Laws.
James W. Hill
PO Box 101
Moultonborough, NH 03254-010